It's Christmas Eve!
I don't have a lot planned for today. All my shopping is done. I'm waiting for my cookie dough to set so we can make Santa's Cookies, I'm just kind of hanging out.
So, I thought I'd share a story and some pictures with you.
This is the story about how a 5th grader got to pick his own look for school picture day.
Had three shirt choices, white, light blue, and navy. He had a few background choices, gray, blue, red, purple, green. He did not have a pose choice - that was up to me (gotta keep some control, right?!).
What mom wanted - a nice haircut, navy blue shirt, gray background.
What Zach wanted: well, we'll leave that for the pictures - first black and white, and sepia (please note the crazy hair "I like it that way.") um okay - it's your picture...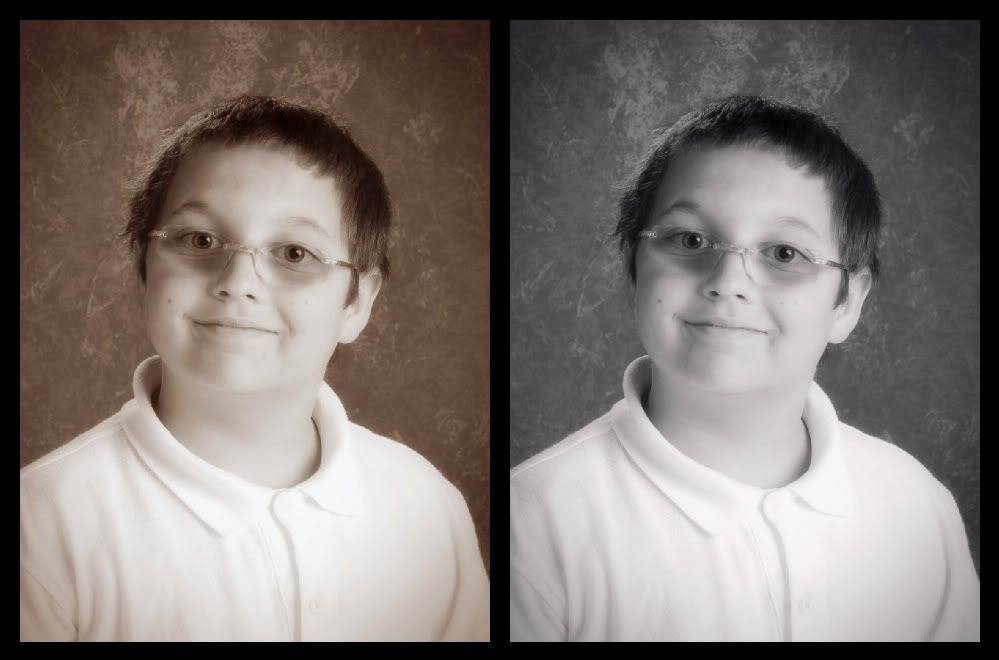 It's not like these are going to go away - especially now that I put them online....
And the full wonderful color version:
Kind of hurts your eyes, huh?
Is there a lesson in all this? I don't know. Is 10 too young to make picture choices? Maybe. Should I have at least enforced the haircut? Probably. Will I let him make his own choices again next year? Definitely!
After all, what will I torture him with if I don't?
Merry Christmas everyone
Until next time ~ Kris