What's Your Song? 6.30.11
The last song link-up for June. My son may think time is dragging - but me - no way - this year is just cranking along at a much faster pace than I'd like!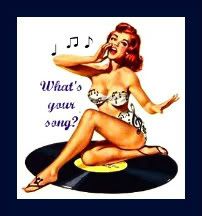 I love linking up with Amber at
Goodnight Moon
on Thursdays - I love checking out the music everyone is listening to. I also have a blast trying to pick something each week. Today though, I picked a song that used to be my ring tone. Bring Me to Life by Evanescence - I love this song!
*disclaimer - I thought I posted this song before but couldn't find it. If I did I'm sorry! Old people - you have to watch out for us, we tend to repeat ourselves!*
Until next time ~ Kris